TECHNOLOGY AND PATENT



P'CELL® is developed on two key ingredients, H-STEM and Bn-PLASMA, from our two in-house biotechnologies.
H-Stem
Bio-Matrix Extracts derived and purified from White Horses' umbilical cord tissue. Unlike synthetic bio-matrices in the market, bio-matrices from umbilical cords are natural and contain the right combination of components designed by Mother Nature. Their proteins remain embryonic, making them beneficial for anti-aging and tissue regeneration.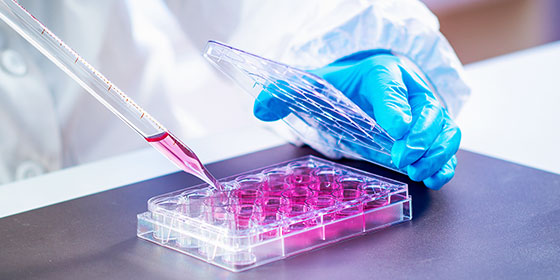 Bn-PLASMA
Bn-Plasma originates from the healthiest and the most prolific stem cells from Swiftlets' oral mucosa tissues. It is created from the raw materials of Stem Cells from Swiftlets' Oral Mucosa Tissue and Cleaned Dried Bird's Nest Powder Extract. We integrate Bn-PLASMA with H-STEM and other high grade natural cosmetic ingredients to create a range of functional P'CELL series of products.
Patent
In 2009, our scientists made a breakthrough discovery of sterilisation and extraction of bio-matrices from mammalian umbilical cords and applications in cosmeceutical and regenerative medicine. The patent of the invention was granted by the Vietnam Patent and Intellectual Properties Office.
Soon after, the first batch of white horses' umbilical cords was collected and processed in our laboratory. This then led to the production of the first batch of P'CELL® products.